I recently got to spend a weekend camping at Letchworth State Park for a solo photo trip. I was super excited to photograph the falls, and was hoping to catch an awesome beautiful sunset with them and it ended up that I didn't like any photos of the falls I made, and the sun didn't show up for any evening shows while I was there. Even though things didn't pan out as I had planned, I made the most of the trip and made some incredible photos that I absolutely love. I also spent some time trying to capture some travel style photos of the park, and I'll open with those. For the first set of photos, I used a preset that I developed a long time ago for Lightroom, the edits were a simple preset, and then auto adjust click. If you're interested in the preset, let me know and I'll share it in a future post.
The first area I visited after setting up camp was Tea Table Overlook. It's an absolute gem of an overlook with a huge picnic area, play ground, pavilion, and a large field for frisbee, pets and running around. When I seen the red phone booth, the light was so beautiful on it, I didn't even realize until later that the phone had been removed from it. Even so, I liked the photo enough to include it here. Keeping up with my tradition, I made sure to grab photos of the view finders at the overlooks, I'll be putting together a piece on these soon. At the overlook I ran into this couple sitting together, and one of them had some amazing orange hair and made a really great photo. I hope if they come across this, that they don't mind being in my photo.
This spot near Lower Falls has always been one of my favorites, and it holds a lot of memories for me from times when I was young and beyond. This particular view has always been a favorite of mine.
Now, I'd like to share some of the images that I worked a little harder on. This next set was sunrise, I woke up and crawled out of the tent at 4:30 am to get setup in the right spot. I started the Great Bend Overlook, and went further back up the road to make the other 3 sunrise photos. As the sun rose, the color became stronger and stronger until it became a haze of purple and orange.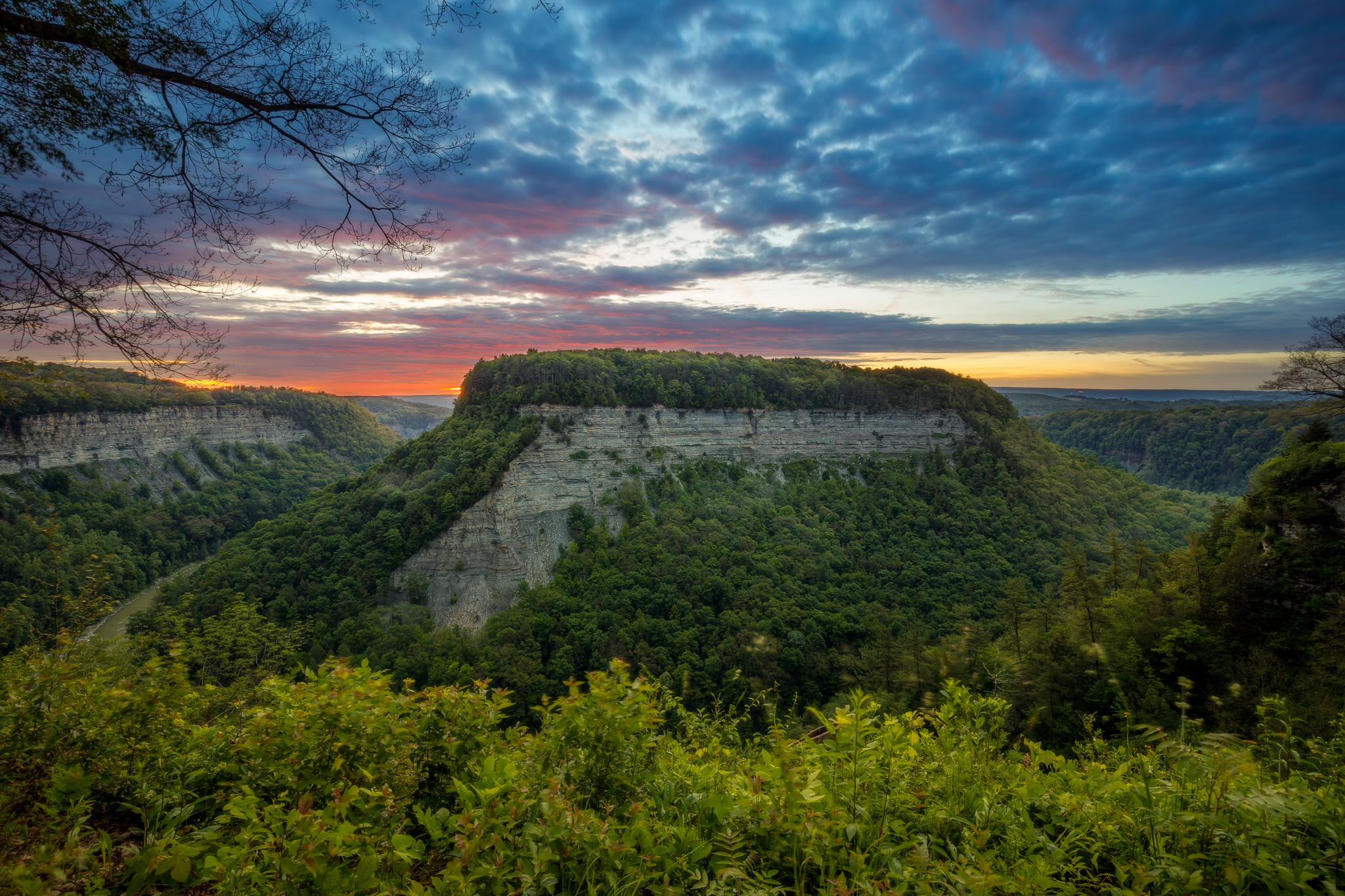 While travelling through the park I went past the planted forests that are in the stretch between Inspiration Point and Upper/Middle Falls and they looked so beautiful. Finally I stopped driving and starting wadering the woods on foot, and it proved to be the absolute best. I had such an incredibly wonderful time chasing sunstars though the woods at sunset.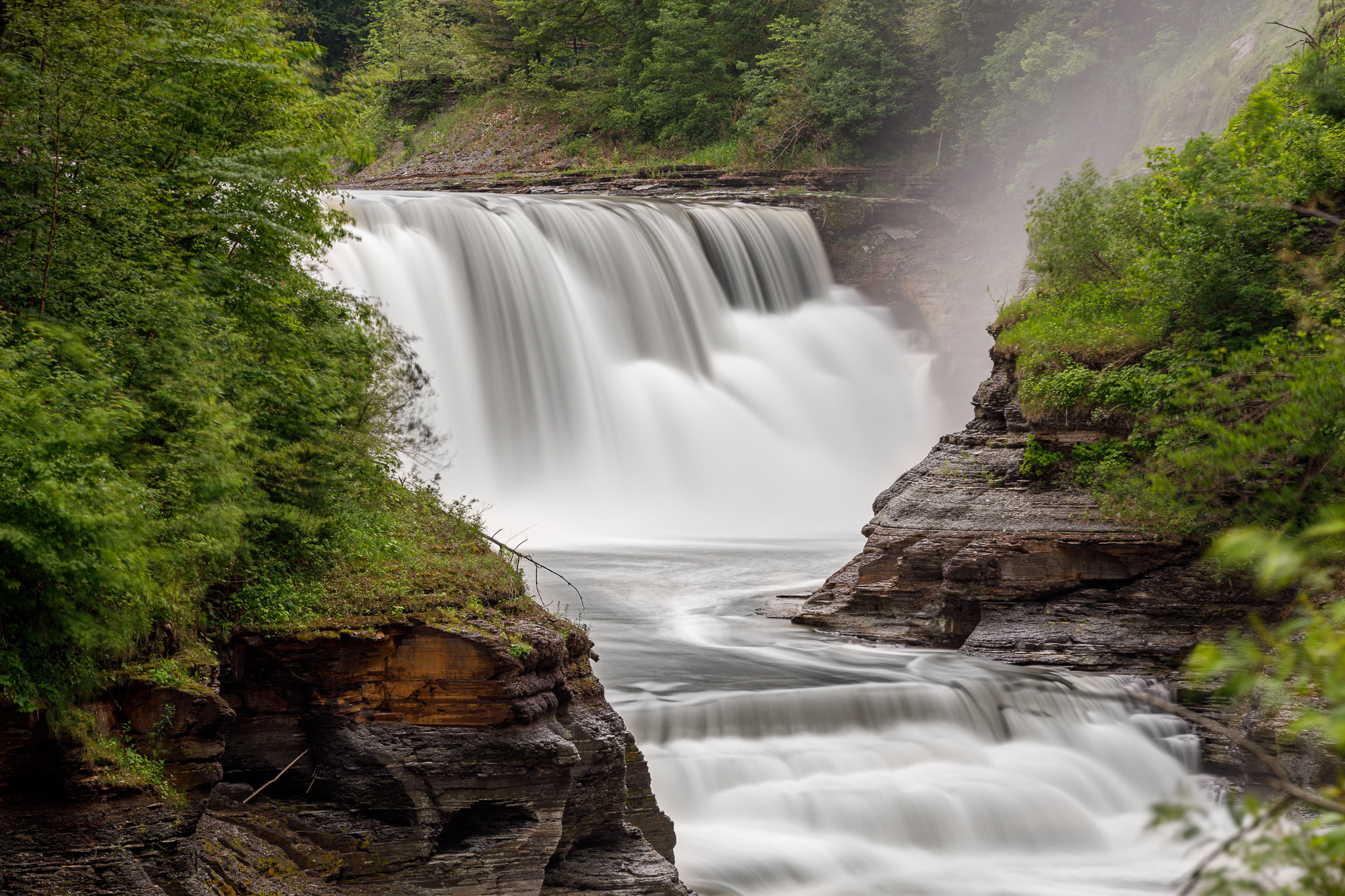 P.S. I just had to sneak a couple more more 'okay' waterfall shots. I hope you enjoyed reading about this trip and the photos, because I certainly enjoyed making it. If you're interested, you can find some prints from this post in the store using the button below. If you would like to inquire about any photos not found in the shop, contact me.